Here is the Fourth Card, although these are in no particular order yet.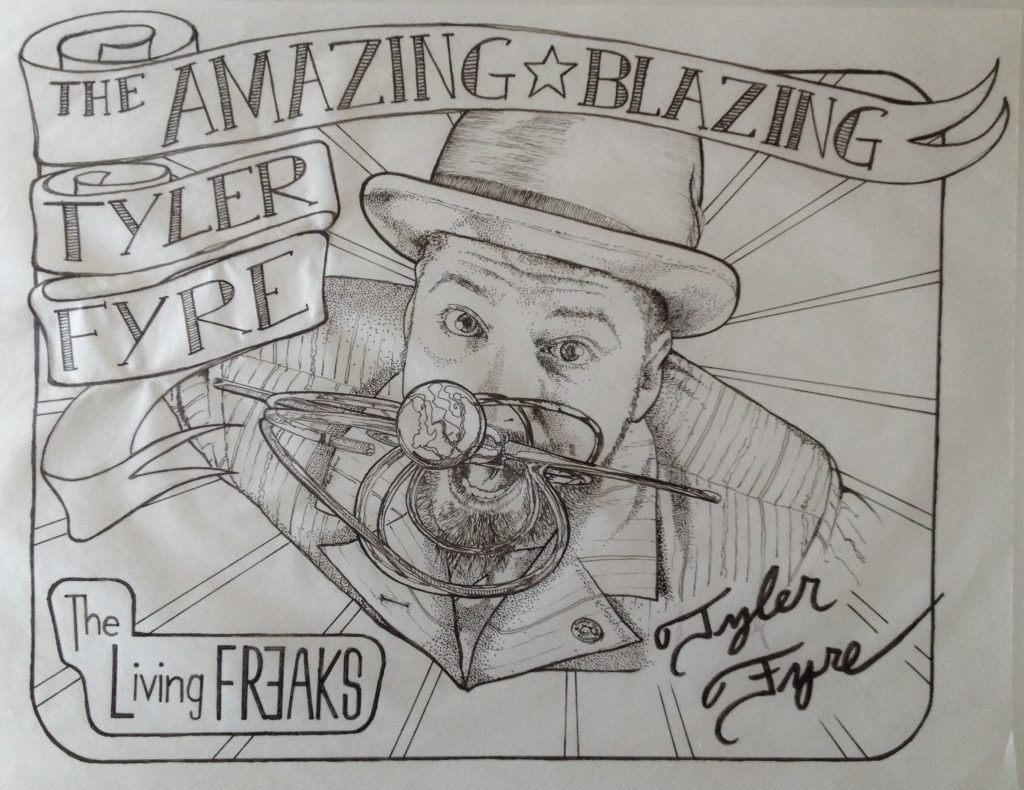 Tyler Fyre, from the Age of 6, has been drawn to the Circus Life, since seeing Barnum & Bailey's Ringling Brothers Circus in 1982.  Along with his Wife, Thrill Kill Jill, they have performed together in The Lucky Daredevil Thrill Show and most recently, with their 3 children as the Fleet Family of Five.
Once Peter has completed this series as Pen & Ink Drawings, Giclee Proof Prints will be made – Hand Colored, then printed again to produce the finished Postcards.  Each Original Ink Drawing will be signed and given to the Freak featured in the card, to do whatever they please with.
The next Living Freak…